Revolution® Linear Motor CMM
Reliable Linear Motor Driven CMM with 5-axis Capabilities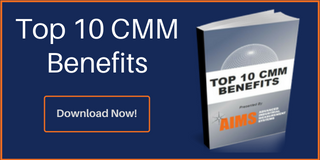 Click here to read more about this CMM in CMM Quarterly.

The Revolution® LM Series of air bearing bridge configuration CMMs are made in America and delivers true 5-axis measurement smoother and faster than conventional air bearing systems. It offers advanced measuring platforms fully equipped with next generation 5-axis probing technology. This provides triple the productivity of conventional touch probe CMM's with five times the scanning productivity. The LM has been designed with linear motors instead of conventional belts and pulleys. The use of a linear motor means that the LM needs virtually no maintenance, provides less downtime, and has a positioning accuracy in the submicron range. It is the only CMM on the market with a linear motor configuration. The lab grade CMM is designed with advanced CAD design technology and features flexible and precise instruments able to carry out measurements both in point-to-point mode as well as continuous measurements with contact sensors.
Components
The Revolution® LM can be equipped with Renishaw's touch or scanning probes and are suitable for all applicable manufacturing measuring applications. This includes Renishaw's 5-axis PH20, and the REVO-2 which provides triple the productivity of conventional touch/scanning probes, respectively. The linear motor drives provide not only the speed and precision for inspection, but have no moving parts. Both the Renishaw technologies and the linear motors help to give our customers a much lower cost of ownership that other systems.
Inspection Software
AIMS has multiple software options to align to your needs. Modus software from Renishaw is built around the 5-axis probe systems. The standard includes Native DMIS, CAD, Modus Organizer, and Graphical Reports. Options include Modus Gear, Modus Spline, Modus Airfoil, and MMclient. MMclient allows sharing between Modus and MeasureMax.
CMM-Manager from QxSoft is the industry's most intuitive CMM Software on the market. This easy to use graphical software provides full collision avoidance programming and automatic path generation for 5-axis probing.
Process Control Software
Includes
QC-CALC
and
Reaction Plan Manager
. QC-CALC is a unique process control tool that provides the user with access to real-time data and builds a database of process performance. The powerful statistical analysis tools enable the establishment and maintenance of control over the entire process. Extensive analysis can be performed, including real-time numeric data collection and offline statistical analysis of recorded data. The Reaction Plan Manager is user friendly and displays clear, specific instructions to the operator on how to make adjustments to keep the process in control. This software uses 2 applications: one to build (Editor) and another to view (Viewer) Reaction Plans.
AIMS Metrology
tel: 937-320-4930
fax: 937-320-4933
ddelph@aimsmetrology.com