CMM-Manager software from QxSOFT (QuickSoft)
This intuitive 3D metrology software works with a range of manual, touch, portable, and CNC CMMs. It's affordable and easy to use and, best of all, it supports the equipment you already have – no new hardware is needed.
CMM-Manager features a graphic user interface (GUI) for easy programming and probe configuration. Simply import CAD files and name each feature to be measured. Then set up target coordinates, axes, and measurements (e.g. length, width, diameter, circumference, radius, etc.). Specify the number, order, and location of touch points. You can also switch and calibrate tips for different features as needed.
Pre-defined and customizable reports are included with this software package. These allow you to analyze tolerance ranges, check for outliers, visually compare the CAD features with actual part measurements, and more.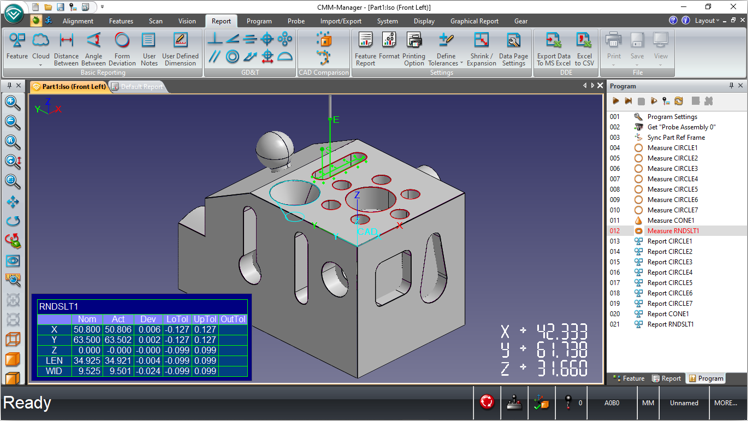 CMM-Manager software supports these Renishaw probes: